Sexy Swimsuit
Hello there, my friends! Tonight your favorite babe Tussinee will show you once again how much she loves to go naughty on the camera. Our Asian babe is during a holyday, but she did not forgot about her fans. She will expose her sexy body naked at the camera once again and that will be outdoor, so do not miss this one.
This Thai chick is up for no good tonight and that is very clear from the look in her eyes. She is going to make your penis going crazy once again with her amazing updates. A girls like her could do anything, especially because of that perfect body. We are very lucky to have her here tonight, so sit back and enjoy her as she takes off that tiny bathing suit and a pare of perky boobs will be exposed all naked. This girls is not the type that will keep you waiting more, so enjoy her as she takes off the panties too. She will show you everything she's got and I bet that you'd be jerking off so hard that your cock would have smoke coming from it. And she would enjoy every second of that fucking. So if you wanna see how hardcore this chick can get, cum inside our website and enjoy the whole episode. Also, do not forget to check back next week for fresh content. She will have a nice surprise for all of us!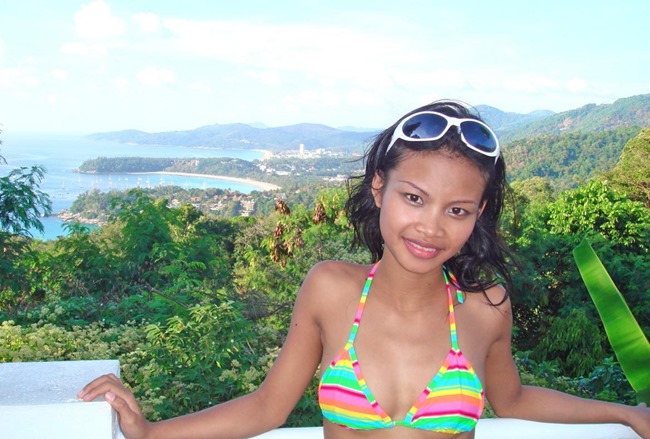 Check out the sexy chick taking off her tiny swimsuit!